Content
·
Denmark
·
Hybrid Remote
Commissioning Editor & Creator Relations Manager - Denmark
Vi er en hurtigt voksende podcast og lydbogs platform i Europa og vi er netop nu på udkig efter Commissioning Editor & Creator Relations Manager til at hjælpe os på vores rejse. Kom og bliv en del af vores team og vær med til at berige folks liv gennem podcasts og lydbøger.


Det her er jobbet
Vores nye Commisioning Editor & Creator Relations Manager bliver ansvarlig for "end-to-end"-håndteringen af en bred vifte af lyd-produktioner, der produceres både internt og med eksterne partnere og produktionsselskaber. Du vil yde et væsentligt bidrag til den strategiske positionering af Podimos indhold set i forhold til vores målgruppers forskellige behov og indenfor et medieområde, der er i konstant og hastig udvikling. Vi søger en person, som har solid erfaring med at lære og tilpasse sig hurtigt i en data-orienteret virksomhed - og som både elsker og kan være med til at skabe godt indhold!


Dine primære ansvarsområder:
Redaktøransvar og projektledelse - fra idéudvikling til lancering - af en bred vifte af titler

Idégenerering, vurdering af pitches samt udvikling af nye koncepter indenfor en indholdsstrategisk ramme

Creator management

Erhvervelse af shows og talent, forhandlinger og udarbejdelse af kontrakter

Håndtering og koordinering af budgetter og tidsplaner

Koordinering mellem indholdsskabere og vores kommercielle enheder

Datarapportering og -analyse

Diverse administrative opgaver


Det her er dig:
Du er en dygtig redaktør med et stort talent for at styre og kvalitetssikre en stor volumen af lydproduktioner

Du har en dokumenteret historik som redaktør for en masse stærke, engagerende indholdstitler indenfor lyd, podcast, lydbøger, radio eller TV

Du har stor erfaring med forhandling og indgåelse af aftaler

Du har et skarpt øje for at spotte talent og gode ideer

Du har god erfaring med at administrere til tider komplekse relationer med producenter, indholdsskabere og andre stakeholders både i og uden for Podimo

Du har fortrinlige kommunikative evner

Du har erfaring med at bidrage til et team, der eksekverer indenfor en række klart definerede KPI'er og targets

Sidst men ikke mindst: du er passioneret og vidende om podcasts, lydbøger, medier og underholdning!

Det her får du hos Podimo
6 måneders betalt barselsorlov for alle nye forældre - uanset hvem du er og hvor du bor i verden

Gode udviklingsmuligheder i en hastigt voksende virksomhed

Fleksibelt arbejdsmiljø/ hybrid

Muligheden for at gøre en forskel i en international virksomhed 

Lækker frokostordning og fantastiske kollegaer


Det her er os
Podimo blev grundlagt i København i 2019. Vi er en platform for podcast- og lydbogselskere såvel som skabere af lydindhold. Vores app skaber en verden af podcasts og lydbøger lige ved hånden. Vi belønner indholdsskabere, producenter og samarbejdspartnere for at lave indhold, som folk gerne vil høre - uanset om de har en etableret tilhængerskare eller er et nichepublikum. Vi er en flok modige og nysgerrige medarbejdere, som anerkender den værdi, hver enkelt person bringer. Vi respekterer vores kollegaers meninger og tid og tilgår arbejdet med integritet og en god portion ydmyghed. Vi tror på, at vi sammen skaber de allerbedste resultater, og derfor har vi ikke tid til store egoer.
Vi brænder for at opdage, skabe samt at gøre de gode historier tilgængelige. Vi støtter vores kunstnere og samarbejdspartnere med stor respekt for deres proces, når vi hjælper dem med at føre deres mest spændende ideer og historier ud i livet. Kort sagt: Vi elsker det, vi laver!
Vores mål er at opbygge en virksomhed og kultur, der afspejler mangfoldigheden i den verden, vi lever i. Det betyder; mangfoldighed indenfor talenter, stemmer, ideer og tanker. Det gælder både for vores brand, vores indhold, vores samarbejdspartnere og vores teams.
Du er velkommen i Podimo som den du er, uanset hvor du kommer fra, hvordan du ser ud eller hvad du lytter til.

Department

Content

Locations

Denmark

Remote status

Hybrid Remote
Workplace & Culture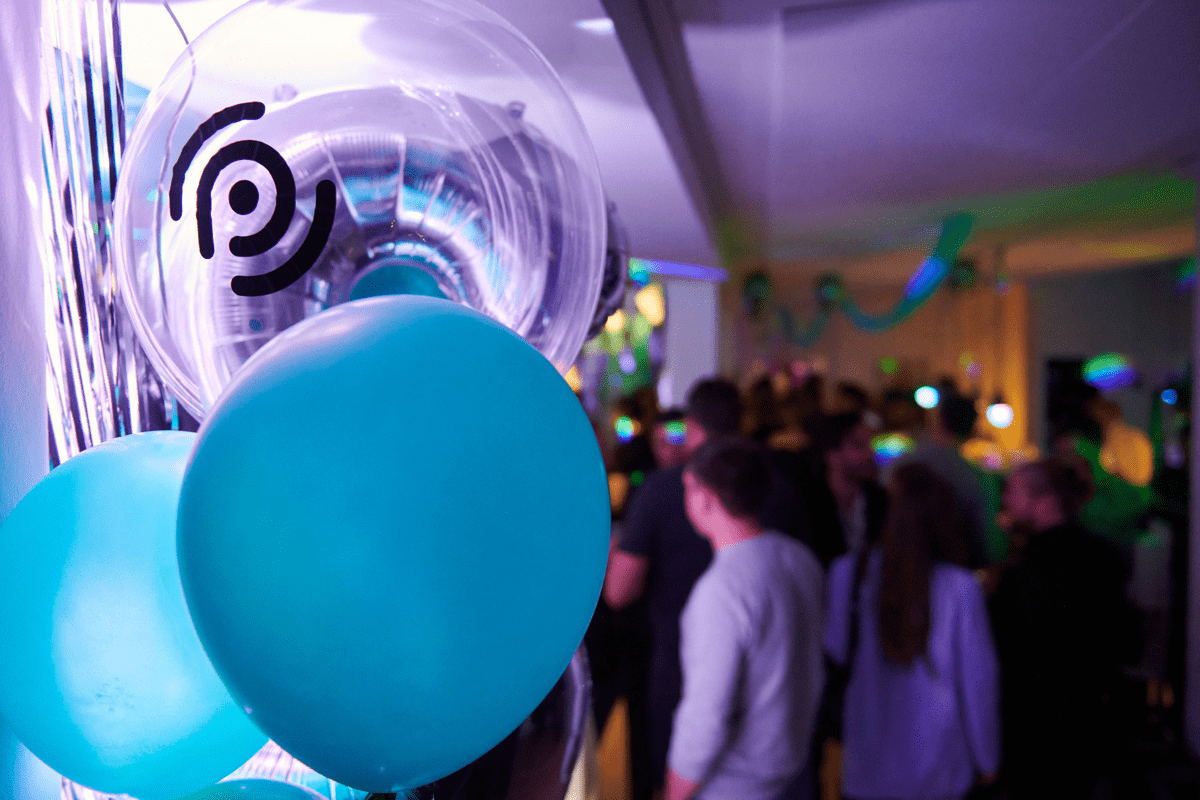 We're a courageous and curious bunch. We recognize the value every individual brings, and respect our coworkers' ideas, opinions, and time. We approach our work with integrity and humility, and believe that we are better together. We have zero time for brilliant jerks.
We're fiercely passionate about discovering, creating, and obsessing over great stories. We support our creators deeply, and have massive respect for their process as we help them bring their most exciting ideas to life. We love what we do, but more importantly, we have a good time doing it.
We seek to build a company and culture that mirrors the diversity of the world we're living in. This means; diversity of talent, voices, ideas, and thoughts. That goes both for our brand, our content, our creators, and our teams.
You are welcome at Podimo for who you are, no matter where you come from, what you look like, or what stories you have playing in your headphones.

About Podimo
Founded in Copenhagen in 2019, Podimo is a platform for podcast and audiobook lovers as well as audio content creators. Our app puts a world of podcasts and audiobooks at your fingertips. Our revenue-sharing model rewards creators for making content that people want to hear – whether they have an established following or a niche audience.
Content
·
Denmark
·
Hybrid Remote
Commissioning Editor & Creator Relations Manager - Denmark
Loading application form
Already working at Podimo?
Let's recruit together and find your next colleague.