Content
·
Norway
·
Hybrid Remote
Prosjektleder / Commissioning Producer
Har du et godt øre for god historiefortelling og er en erfaren prosjektleder, er denne jobben perfekt for deg.
We usually respond within a day
Vi er en av de raskest voksende podkast- og lydboktjenestene i Europa og vi ser nå etter en prosjektleder for eksterne produksjoner som skal hjelpe oss å skape Norges beste innholdsportefølje. Vi trenger deg som kan bidra i vår visjon om å berike folks liv gjennom lytting.


Dette er stillingen
Stillingen som prosjektleder/Commissioning producer er avgjørende for at vi skal nå vårt mål som er å bygge Norges beste innholdsportefølje for lyd. Du vil være ansvarlig for alle innkjøpte produksjoner og følge opp disse fra pitch til lansering.
Ditt ansvarsområde:
Utvikle nye podkaster, lyddrama og lydfortellinger i tråd med Podimos strategi og trender i lydmarkedet
Være ansvarlig for Podimos eksterne produksjoner og følge disse - fra pitch til lansering
Kvalitetssikre og gi tilbakemeldinger på Podimos eksterne lydproduksjoner med målsetting om å øke lytting
Følge opp og ivareta Podimos podkastere, programledere, podkastprodusenter og partnere
Finne nye podkasttalenter/ programledere, inngå samarbeid med disse og initiere samarbeid medproduksjonsmiljøer
Ha oversikt over den norske media- og underholdningsbransjen
Bistå podkastere og produksjonsselskaper i bruk av Podimo Studio
Være bindeledd mellom podkasterne og vårt PR-byrå
Dette er deg
Du har erfaring med innholdsproduksjon, jobber strukturert og er en god prosjektleder. Vi ser etter deg som er god med mennesker og som kan håndtere et stort antall samarbeidspartnere og produksjoner.
Vi ser etter deg med følgende bakgrunn:
Du har et stort nettverk innen medie- og underholdningsbransjen og/eller forlagsbransjen
Du har minst to år erfaring med produksjon og innholdsutvikling av podkast, radio, TV, film og/eller bøker
Du er systematisk og målrettet og har erfaring med prosjektledelse
Du er lidenskapelig opptatt av podkast og har kunnskap om digital lyd
Du har gode kommunikasjons- og mellommenneskelige ferdigheter
Du er idérik og evner å tenke ut nye konsepter som er egnet for lyd
Du er serviceinnstilt og har erfaring med å håndtere og følge opp et stort antall partnere
Du er et entusiastisk teammedlem som liker å jobbe i et dynamisk og kreativt miljø
Du hjelper til der det trengs og er god på å finne kreative løsninger
Du kan engelsk flytende - både skriftlig og muntlig
Det er naturligvis et stort pluss om du har lidenskap for og kunnskap om podkast, lyddrama, historiefortelling, media og underholdning er et stort pluss.

Vi kan tilby
Konkurransedyktige betingelser
Gode utviklingsmuligheter og et sterkt fagmiljø innen digital lyd
Fleksibel arbeidstid og en hybrid arbeidsplass
Store muligheter for å påvirke et internasjonalt selskap, og kort vei fra beslutning til handling
Deilig lunsj med hyggelige kollegaer , både i Norge og i øvrige land der Podimo er aktive
Dette er oss
Podimo ble grunnlagt i København i 2019 og er en plattform for podkast- og lydbokelskere, så vel som kreatører av godt lydinnhold. I appen vår finner du en hel verden av både podkaster, lydbøker og lydhistorier. Vi har en inntektsdelingsmodell som belønner kreatører for å lage innhold som folk ønsker å høre – enten de har en etablert lytterbase eller et nisjepublikum.

Vi er en modig og nysgjerrig gjeng. Vi anerkjenner verdien hver enkelt person tilfører og respekterer våre medarbeideres ideer, meninger og tid. Vi går til arbeidet vårt med integritet og ydmykhet og mener at vi er bedre sammen.

Vi elsker å oppdage, skape og å bli oppslukt av gode historier. Vi støtter kreatørene våre og har enorm respekt for prosessen deres når vi hjelper dem å bringe sine mest spennende ideer og historier ut i livet.

Vårt mål er å bygge et selskap og en kultur som gjenspeiler mangfoldet i verden vi lever i. Dette betyr mangfold av talent, stemmer, ideer og tanker. Det gjelder både for Podimos merkevare, innhold, innholdsprodusenter/kreatører og medarbeidere.

Du er velkommen hos Podimo for den du er, uansett hvor du kommer fra, hvordan du ser ut, eller hvilke historier du spiller av i hodetelefonene dine.
Department

Content

Locations

Norway

Remote status

Hybrid Remote
Workplace & Culture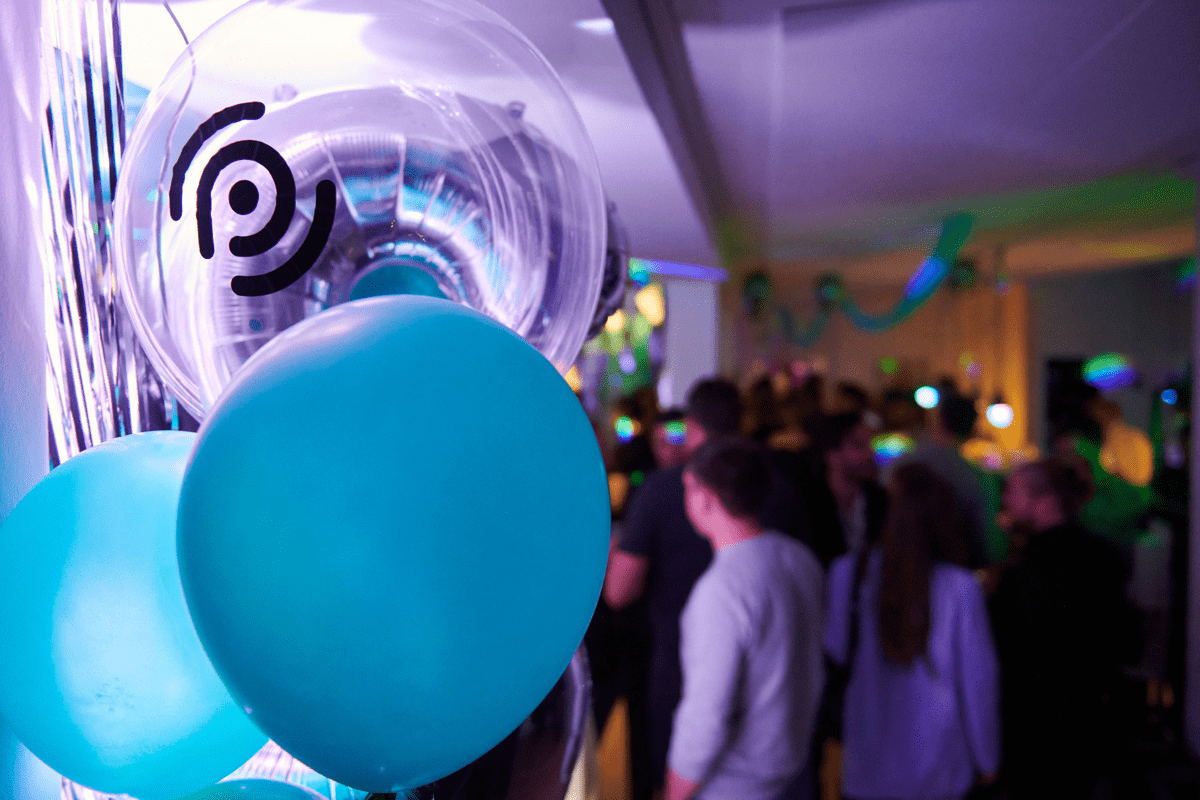 We're a courageous and curious bunch. We recognize the value every individual brings, and respect our coworkers' ideas, opinions, and time. We approach our work with integrity and humility, and believe that we are better together. We have zero time for brilliant jerks.
We're fiercely passionate about discovering, creating, and obsessing over great stories. We support our creators deeply, and have massive respect for their process as we help them bring their most exciting ideas to life. We love what we do, but more importantly, we have a good time doing it.
We seek to build a company and culture that mirrors the diversity of the world we're living in. This means; diversity of talent, voices, ideas, and thoughts. That goes both for our brand, our content, our creators, and our teams.
You are welcome at Podimo for who you are, no matter where you come from, what you look like, or what stories you have playing in your headphones.

About Podimo
Founded in Copenhagen in 2019, Podimo is a platform for podcast and audiobook lovers as well as audio content creators. Our app puts a world of podcasts and audiobooks at your fingertips. Our revenue-sharing model rewards creators for making content that people want to hear – whether they have an established following or a niche audience.
Content
·
Norway
·
Hybrid Remote
Prosjektleder / Commissioning Producer
Har du et godt øre for god historiefortelling og er en erfaren prosjektleder, er denne jobben perfekt for deg.
Loading application form
Already working at Podimo?
Let's recruit together and find your next colleague.