Brand & Commercial
·
Norway
·
Hybrid Remote
Kreativ prosjektleder
Vi søker en lidenskapelig, kreativ prosjektleder. Jobben består primært av å skape engasjement og oppmerksomhet rundt vårt eksklusive innhold!
Vi er en av de raskest voksende podkast og lydbokplattformene i Europa og er nå på utkikk etter en kreativ prosjektleder til vårt kontor sentralt i Oslo. Elsker du podkast, lydunderholdning og historiefortelling? Er du god på å skape engasjement? Er du i tillegg glad i å bli kjent og jobbe strukturert med nye mennesker - som kjente profiler, ulike management, samarbeidspartnere og ikke minst nye kollegaer? Da er dette riktig jobb for deg! 

Hva skal du gjøre?
Vi i Podimo ser nå etter en lidenskapelig kreativ prosjektleder. Jobben består primært av å skape engasjement og aktivere vårt eksklusive innhold og nå ut til et nytt publikum. Du vil være et bindeledd mellom innholds- og markedsavdelingen og en viktig del av den norske avdelingen i Oslo. Du vil rapportere til Head of Growth. Bli med og skape engasjement rundt Podimos fantastiske lydinnhold

Ansvarsområder:
Strategisk og operasjonelt ansvar for å skape engasjement rundt innholdet vi har i appen. Innholdet skal nå ut både til eksisterende og nye lyttere

Briefe, prosjektlede og utføre kampanjer som skal støtte opp om større podkastlanseringer

Koordinere informasjonsflyten mellom innholds- og markedsavdelingen, samt samarbeide med eventuelt byrå

Samarbeide tett og støtte nye podkastere som signerer med Podimo ved å hjelpe dem med å promotere podkasten sin

Lage planer for aktivering av innhold og følge opp ulike stakeholders. Aktivering kan være alt fra events som live-podkast, større lanseringskampanjer, til mindre photoshoots og SOME-innhold

Være bidragsyter med kreative ideer til film- og photoshoot med profiler, samt sørge for at dette blir gjennomført i henhold til plan

Være bindeledd mellom marked og innhold. Du må holde deg oppdatert og orientert på de ulike podkastene fra uke til uke - planlegge og allokere ressurser som kan bistå for optimal aktivering


Hvem er du?
2-5 års erfaring fra prosjektledelse, gjerne innen kommunikasjons- eller reklamebyrå
Elsker historiefortelling og finner ofte på kreative måter å engasjere publikum på
Erfaring og forståelse for bruk av sosiale medier
Et team-medlem med en positiv fremtoning
Gode samarbeidsevner
Du er proaktiv og er ikke redd for å ta initiativ
Du kan bruke data for å måle suksess og ta beslutninger
Snakker og skriver godt på engelsk
Lidenskapelig og kunnskapsrik innen podkast, lydinnhold og underholdning er et pluss
Hva får du hos oss?
En sentral rolle i teamet, med stort handlingsrom og mulighet til å påvirke egen stilling og arbeidsoppgaver
Et spennende og dynamisk startup-miljø i en bedrift som er i sterk vekst
Sentralt kontorlokale på Youngstorget
Mulighet for å reise til Podimos kontorer rundt omkring i verden
Et sterkt fagmiljø med kollegaer som elsker podkast og lydunderholdning
Lønn etter avtal 
Hvem er vi?
Vi er en modig og nysgjerrig gjeng. Vi verdsetter verdien hver enkelt person bringer, og respekterer våre kollegaers ideer, meninger og tid. Vi jobber med integritet og ydmykhet, og tror at vi er bedre sammen.
Vi ønsker å bygge et selskap og en kultur som gjenspeiler mangfoldet i verden vi lever i. Dette betyr; mangfold av talent, stemmer, ideer og tanker. Det gjelder både for merkevaren, innholdet, podkasterne og teamene våre.
Du er velkommen hos Podimo for den du er, uansett hvor du kommer fra, hvordan du ser ut, eller hvilke historier du lytter til i hodetelefonene.
Podimo er tilgjengelig i Danmark, Norge, Tyskland, Spania, Latin-Amerika, Finland og Nederland - og utvider stadig til flere markeder. Bli med, du også!

Department

Brand & Commercial

Locations

Norway

Remote status

Hybrid Remote
Workplace & Culture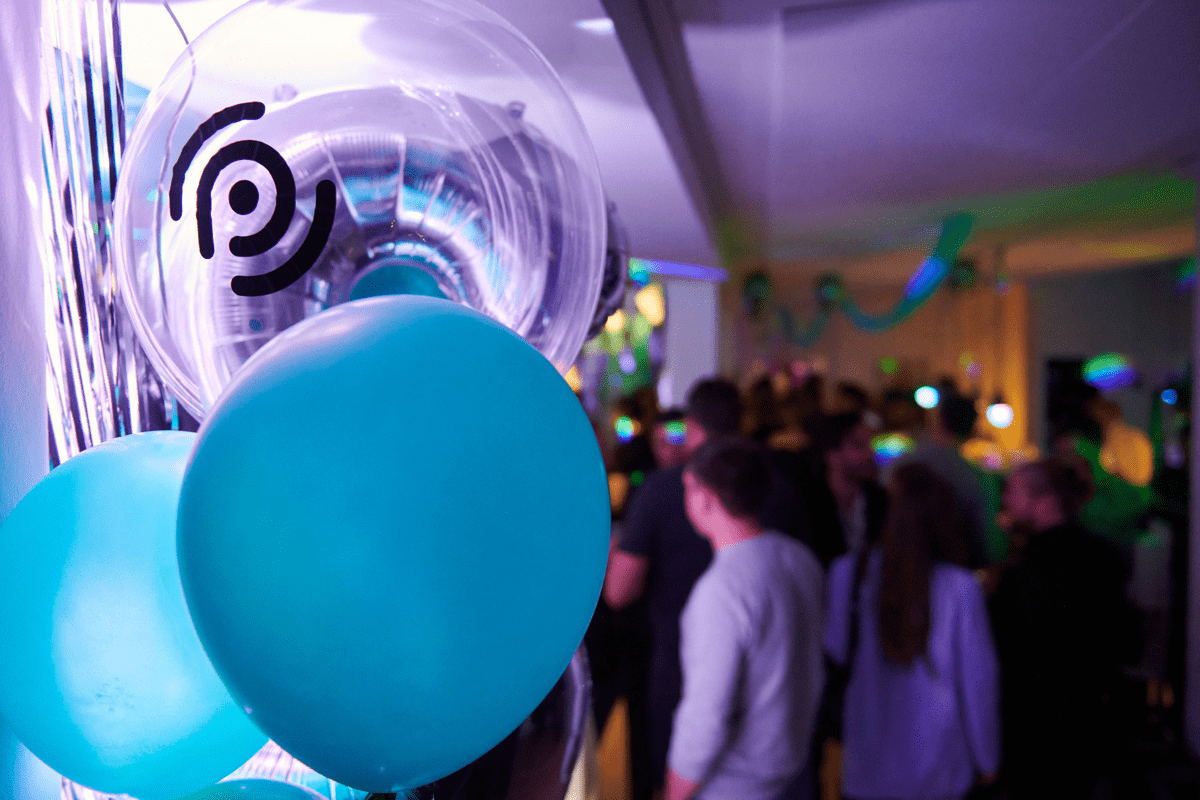 We're a courageous and curious bunch. We recognize the value every individual brings, and respect our coworkers' ideas, opinions, and time. We approach our work with integrity and humility, and believe that we are better together. We have zero time for brilliant jerks.
We're fiercely passionate about discovering, creating, and obsessing over great stories. We support our creators deeply, and have massive respect for their process as we help them bring their most exciting ideas to life. We love what we do, but more importantly, we have a good time doing it.
We seek to build a company and culture that mirrors the diversity of the world we're living in. This means; diversity of talent, voices, ideas, and thoughts. That goes both for our brand, our content, our creators, and our teams.
You are welcome at Podimo for who you are, no matter where you come from, what you look like, or what stories you have playing in your headphones.

About Podimo
Founded in Copenhagen in 2019, Podimo is a platform for podcast and audiobook lovers as well as audio content creators. Our app puts a world of podcasts and audiobooks at your fingertips. Our revenue-sharing model rewards creators for making content that people want to hear – whether they have an established following or a niche audience.
Brand & Commercial
·
Norway
·
Hybrid Remote
Kreativ prosjektleder
Vi søker en lidenskapelig, kreativ prosjektleder. Jobben består primært av å skape engasjement og oppmerksomhet rundt vårt eksklusive innhold!
Loading application form
Already working at Podimo?
Let's recruit together and find your next colleague.