Brand & Creative
·
Amsterdam
·
Hybrid Remote
Video Editor (NL)
Creatieve video-editor
Ben jij een gepassioneerde en ervaren video editor met een liefde voor podcasts, een absolute teamspeler en niet bang voor nieuwe uitdagingen? Dan hebben wij de perfecte baan voor jou!
Dit is de rol
Video edits van verschillende podcasts zijn dé manier om een breed publiek te laten kennismaken met een podcast. Daarom is Podimo op zoek naar een creatieve video editor binnen het marketing team. Je bent onderdeel van het Nederlandse team in Amsterdam, maar je zult ook veel contact hebben met je collega's in andere markten. Je rapporteert aan de Head of Marketing en ondersteunt als video editor de promotie van de meest fascinerende of vermakelijke momenten uit onze podcasts door ze om te zetten in iets visueels en dynamisch, middels animatie, montage en andere creatieve tools. Jouw edits worden ingezet op sociale media, digitale advertenties en natuurlijk in onze app.
De belangrijkste verantwoordelijkheden in deze rol:
Bewerk videofragmenten op een manier die onzichtbaar is voor het publiek. Onderscheid je door videofragmenten zo te bewerken, zodat de kijker ze onthoudt en enthousiast wordt om naar onze podcasts te gaan luisteren.
Knip beeldfragmenten tot boeiende video edits
Voeg muziek, dialogen, afbeeldingen en effecten toe aan video's, om ze eruit te laten springen in een timeline.
Creëer dynamische advertenties voor sociale media, voor specifieke podcasts en Podimo als merk. Ontwikkel videomateriaal voor onder meer sociale media, PR, live-evenementen.
Verder ontwikkelen van onze visuele identiteit voor video assets waarbij je gebruik maakt van best practices.
Dit ben jij
Als video editor ben je iemand die graag opvallende video's maakt. Je blinkt uit in het produceren van boeiend, vermakelijk en/of ontroerend videomateriaal met geweldige montages en soms eenvoudige maar effectieve animaties. Je beschikt over een groot gevoel van verantwoordelijkheid en bent in staat om een project van begin tot eind van niets naar iets te brengen.
Jouw competenties omvatten:
+2 jaar werkervaring als Video Editor
Een portfolio met commercieel werk (leuk persoonlijk werk wordt ook zeker gewaardeerd!).
Goede vaardigheden in Adobe Creative Cloud (After Effects, Premiere en meer).
Kennis over basis kleurcorrectie en audiobewerking.
Het vermogen om veel verschillende visuele stijlen toe te passen.
Een conceptuele mentaliteit die in staat is om over verschillende creatieve oplossingen na te denken en uit te voeren.
Organisatorische en communicatieve vaardigheden
Een positieve en proactieve teamspeler
Plezier in nieuwe uitdagingen
Nederlands is je moedertaal

Dit zijn de voordelen:
25 vakantiedagen
Volledig betaald ouderschapsverlof van zes maanden voor alle nieuwe ouders - ongeacht hoe je je identificeert
Mogelijkheid om flexibele uren en op afstand te werken
De kans om impact te maken bij een internationaal bedrijf en te zien dat je werk gelijk zijn vruchten afwerpt
Heerlijke gratis lunch met leuke collega's
Warrantprogramma
Dit zijn wij
Podimo, opgericht in Kopenhagen in 2019, is het platform voor liefhebbers van audio-entertainment. Onze app brengt een wereld van podcasts en audioboeken binnen handbereik, en ons model voor het delen van inkomsten betekent dat makers worden beloond voor het maken van inhoud die luisteraars graag willen horen – of makers nu een grote groep luisteraars hebben hebben of een nichepubliek.
Naast dat we een fantastische catalogus hebben opgebouwd met meer dan 200 exclusieve shows en 2.500 audioboeken, groeien we nog steeds in hoog tempo.
We zijn moedig en nieuwsgierig. Wij respecteren ideeën en meningen van onze collega's en we benaderen ons werk met integriteit en nederigheid en erkennen de waarde die iedereen met zich meebrengt. Onze slogan is: 'We enrich life through listening'.
Ben jij de video editor die we zoeken? Reageer dan nu op deze vacature.

Department

Brand & Creative

Locations

Amsterdam

Remote status

Hybrid Remote
Workplace & Culture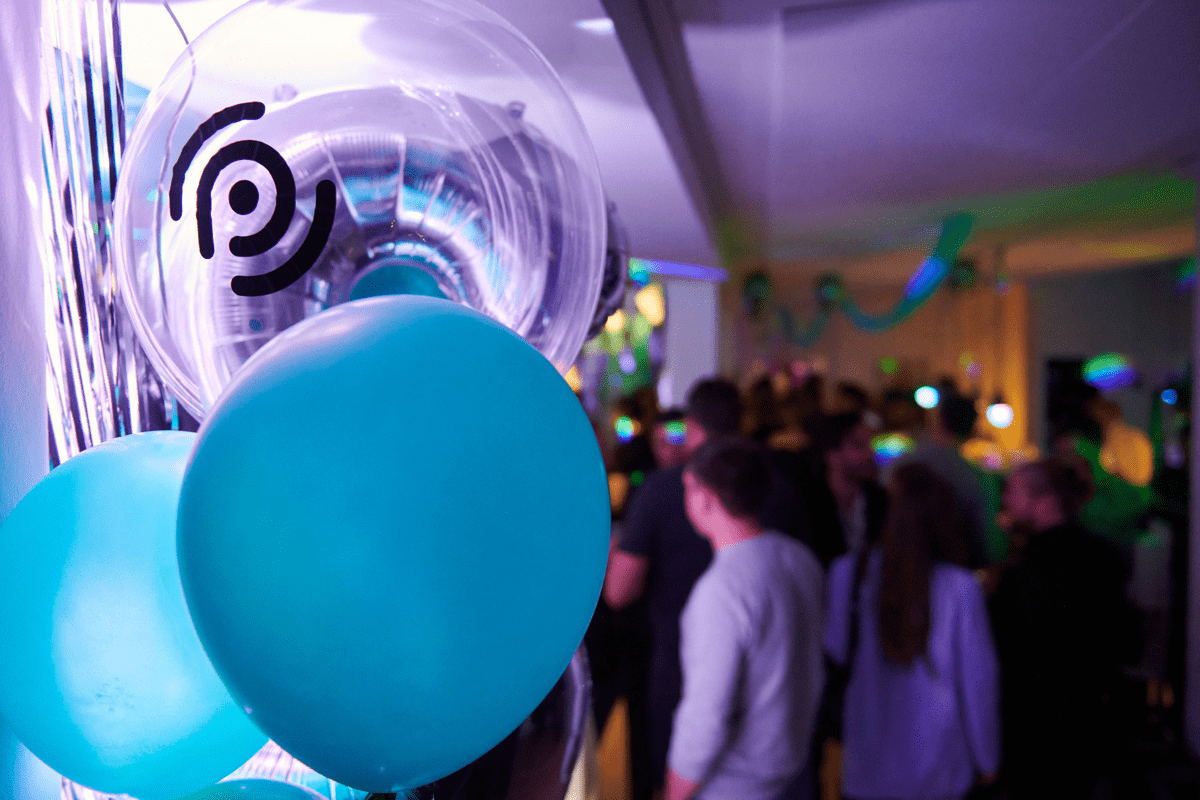 We're a courageous and curious bunch. We recognize the value every individual brings, and respect our coworkers' ideas, opinions, and time. We approach our work with integrity and humility, and believe that we are better together. We have zero time for brilliant jerks.
We're fiercely passionate about discovering, creating, and obsessing over great stories. We support our creators deeply, and have massive respect for their process as we help them bring their most exciting ideas to life. We love what we do, but more importantly, we have a good time doing it.
We seek to build a company and culture that mirrors the diversity of the world we're living in. This means; diversity of talent, voices, ideas, and thoughts. That goes both for our brand, our content, our creators, and our teams.
You are welcome at Podimo for who you are, no matter where you come from, what you look like, or what stories you have playing in your headphones.

About Podimo
Founded in Copenhagen in 2019, Podimo is a platform for podcast and audiobook lovers as well as audio content creators. Our app puts a world of podcasts and audiobooks at your fingertips. Our revenue-sharing model rewards creators for making content that people want to hear – whether they have an established following or a niche audience.
Brand & Creative
·
Amsterdam
·
Hybrid Remote
Video Editor (NL)
Loading application form
Already working at Podimo?
Let's recruit together and find your next colleague.