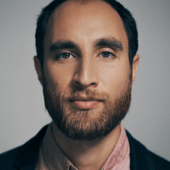 Jake Chudnow
Global Content Group – Content
Responsible for global content and partnerships that can scale across multiple markets.
An American by birth and accent, I have spent the last 9 years living in London.

Outside of work and family I am a hobbyist. Music is my full-time hobby. I am also an amateur astronomer, avid Geocacher, and a Mudlarker as certified by the Port Authority of London.